Archive for the 'Uncategorized' Category
Had a fun trip to Penang with Mom and the future "Mrs" over the weekend

On the drive up with stopped in Ipoh for my favourite Curry Mee and the original IPOH White Coffee.
The Curry Mee comes with a side of mixed pork and ipoh tougeh (big fat bean sprouts!) What everyone needs for a long drive up to Penang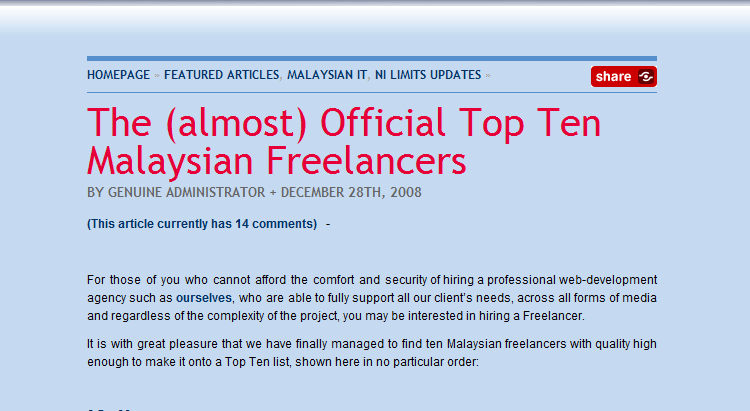 If you are looking for professional freelance web developers, check out this site (click on image above).